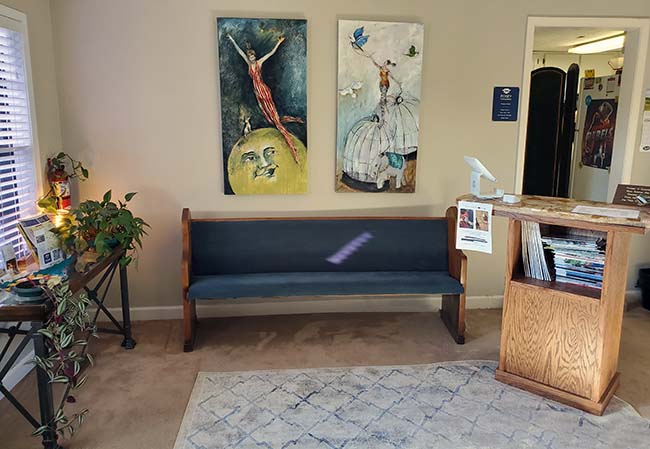 New patients are must have an appointment for the first visit.  Those available times are 8:30AM on Mondays, Wednesdays, and Fridays, 3:30PM on Mondays and Wednesdays, or 1:30PM on Tuesdays and Thursdays. Usually the first visit can last between 30-60 minutes including the consult, paperwork, and first adjustment. 
Other arrangements for new patient appointment times are possible, but the existing times are set for a reason. The reason being that these are the least trafficked times which give us the best chance to be uninterrupted, though it is still possible for interruptions to happen since we are a walk-in clinic.
With that being said, the first visit may last a bit longer, but please understand that this benefits you as a new patient, and ensures that we have the time to hear each other out and come to an understanding, which will give you the best results during future office visits.