Welcome to Posey Chiropractic!
Great news! We are back to walk-in service for existing patients.
New patients must schedule an appointment. If you have never been treated by Dr. Posey then you are a new patient. Please schedule your appointment here.
| | | |
| --- | --- | --- |
| Monday | 7-10AM & 2-5PM | |
| Tuesday | 12-3PM | |
| Wednesday | 7-10AM & 2-5PM | |
| Thursday | 12-3PM | |
| Friday | 7-10AM | |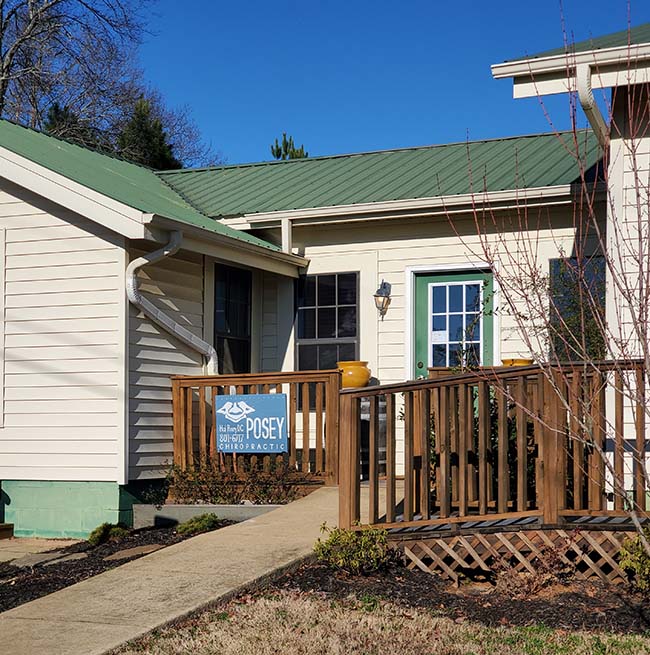 You are never too young to benefit from a chiropractic adjustment.
The bones of the spine (vertebrae) are like 24-26 donuts stacked on each other. They protect the spinal cord. We are constantly bombarded with stress. This stress causes these vertebrae to misalign and interfere with the function of the nerve system (vertebral subluxation). This affects the function of the whole body and keeps people from living the quality life they are capable of.
At Posey Chiropractic, we know how important the correction of vertebral subluxation is, and we are committed to giving the highest quality care possible at affordable fees. Our goal is to enhance the life of all the families in our community. We do this through providing only chiropractic care. The highest quality chiropractic service is the single goal in our office, and we have been providing that service for many years. We would be honored for the opportunity to serve your family.